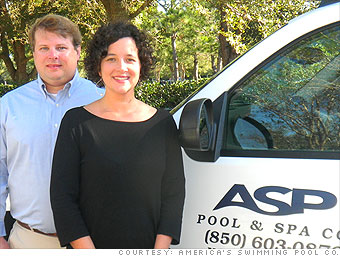 Before starting their pool company in 2007, the Eilands considered it a backup plan. But less than a year later, Ryan was laid off from his job in pharmaceutical sales. He began working on the company full time, while Courtney continues to do some interior design.
The couple currently has one shop, and plan to open a second one in the winter. They have eight employees.
They've found that working together on their small business has many benefits vs. being at a large company.